What is PAWS?
"American Humane's Pets and Women's Shelters (PAWS)® Program acknowledges the richness of the bond between people and their pets, which often provide unconditional love and comfort to adult domestic violence victims and their children. For that reason — as well as for the safety of the pets — American Humane strongly advocates keeping domestic violence victims and their pets together whenever possible."(American Humane Association Website).  Thus, Meg's House is an emergency shelter where clients are encouraged to bring their animals.
---
A South Carolina First
Meg's House is the first domestic violence shelter in South Carolina to have the PAWS Program on-site at the shelter. There are certain aggressive breeds we are unable to accept. The shelter provides food for the animals. In some limited cases, veterinary visits for vaccinations can be paid for by the shelter.
---
If you know anyone in a domestic violence relationship, please let them know they are not alone. There is help for them and even their pets too. Contact us at the contact numbers below.
If you need help, we are just a phone call away!
Hotline: 1-888-847-3915
---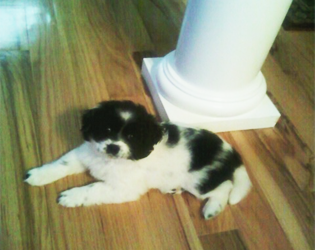 ---
For more information on the PAWS Program and how you can help care for animals,
visit the American Humane Society website: http://www.americanhumane.org/